Visitor Guide – Ask Questions – See Area Maps
Whether you're in town for an afternoon or a weekend vacation, the Burwell Area / Garfield County Visitors Bureau is here to help. We'll help with lodging and dining options or the scenic route from one place to another. Not too sure what there is to do in Burwell? We can help with lots of ideas.
Burwell & Calamus Lake Area Visitor Guide
Features maps with landmarks, accommodations, events, and recreation opportunities — all in a convenient brochure.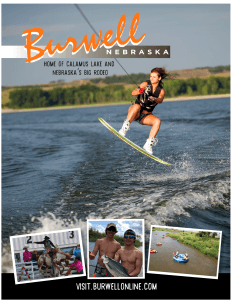 Burwell Area Maps